To contact us, call us at (508) 655-6698 or email us at ingrid@ingridfrankprosthetics.com
Welcome to the online home of
Ingrid Frank Prosthetics, Inc.
Serving the MetroWest area since 1982!
PERSONALIZED, ONE-ON-ONE, Prosthetic, Orthotic and Mastectomy Services are available in Natick and the surrounding Metro West area...
At our offices in Natick, we provide complete prosthetic, orthotic, and mastectomy care.  We are conveniently located close to Routes 9 and 27 in Natick, and have totally accessible barrier-free entrance level parking. Parking is available right at the office entrance door and there are no steps to negotiate. Wheelchairs and walkers are both available if needed. Please see our directions page for instructions on how to get here, or call our office if you need further assistance.
At Ingrid Frank Prosthetics, Inc. we work closely with you and your loved ones through all stages of recovery, allowing you to receive the kind of personalized attention that sets us apart from large national companies. We strive to take time and listen. By doing this we hope to build your trust. Ingrid's certification and background, along with her dedication to continuing education and training, is your assurance of professional standards and competence.
Each device, delivered under the direction of a qualified professional, is evaluated for maximum fit, function, comfort and cosmesis.  It is designed to give confidence and improve the quality of life for your patients.  Each patient, family member, and caregiver will be instructed in the proper use and care of the device. The best health care is based on a friendly and mutual understanding between practitioner and patient.
Our facility meets American With Disabilities Act requirements and is accredited by the American Board for Certification, and the company is a long time member of the American Orthotic and Prosthetic Association.
By appointment only:
Office Hours: Monday through Friday from 9:00 a.m. to 5:00 p.m.
Additional evening/weekend hours are available to accommodate working families
Home, nursing home and hospital visits can be made to address the needs of the homebound
In business for more than 25 years, Ingrid Frank Prosthetics, Inc. is proud to bring you the best in prosthetic and orthotic care. Our expertise can help you regain your independence and pursue the activities that you love. We're here, close to home, bringing you the latest in innovative technologies, specialized training and superior care.
We look forward to serving you and your patients.  Please contact us with any questions. Call us for a free consultation!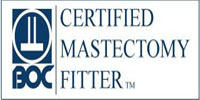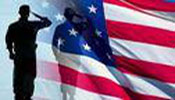 We salute our veterans!
---
© Ingrid Frank Prosthetics Inc. -- ingridfrankprosthetics.com 2005-2009
Contact us at ingrid@ingridfrankprosthetics.com or at (508) 655-6698
Webmaster: Jon Frank